What camera do you use?
A question I am often asked is "What camera do you use?" The answer to that is fairly simple, I use Nikon DSLR cameras (currently a D810 paired with a D610) and a variety of lenses. But the real question is what else do I use, the camera is only a part of the triangle, the person using the camera and the other equipment make up the rest of the equation.
Wedding Photography Kit List
Nikon D810 and Nikon D610 DSLR cameras , both with the battery grips.
Nikon 24-70 f2.8
Nikon 70-200 VR II f2.8
Nikon 105mm Macro VR f2.8
Nikon 50mm f1.4
All my camera equipment is stored and transported in a variety of Lowepro bags, I use a Lowepro Messenger combined with a roller case for the general transportation which allows me to be flexible for weddings, location shoots where I need to be able to move around whilst keeping my hands free.
Drone Photography Kit List
I use a DJI Spark combined with the DJI Spark Remote Controller and an iPhone running DJI Go 4
The DJI spark is an amazingly powerful but compact drone with full HD video capability as well as a 12MP camera. Sadly it is ano longer available new from DJI and has been replaced in the line up by the Mini Mavic which is slightly smaller and lighter but with a slightly different specification set. Check it out at:-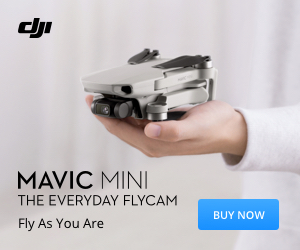 Portable Studio Equipment
Elinchrom Quadra Portable Lighting kit, with a Pro Head and an HS head, Elinchrom Pro Transmitter. Combined with Elinchrom light stands.
Lastolite Ezybox Pro softboxes, I have a collection of softboxes and grids in square, rectangular and octagonal shapes to suit all venues and situations.
Lastolite Tri Grip reflectors. The tri grips are great because they come with a handle and are rigid enough to hold in one hand whilst shooting with the other, great for when you don't have an assistant!
Newborn Photography
The most useful piece of kit for newborns or pre toddlers is a bean bag, it offers a safe stable and comfortable base for supporting them which means they feel more safe and you and the parents feel more relaxed too! I use the Lastolite Baby Poser which offers a range of positions to support the baby without any worries about them rolling off. I often combine this with the Lastolite HiLite or one of the other Lastolite collapsible backgrounds because they offer an easily portable solution but providing a great photographic image.
I also use a variety of blankets and throws to offer options for backdrops, drapes and supports for the baby during posing and shooting.
Digital Darkroom
I use a variety of software tools to make the post processing of images quicker and more effective, my most used software is Adobe Lightroom which I use for the majority of my editing as well as managing all the images I have.
Another powerful product is ON1 Photo Raw which has recently been updated, you can download a free trial to see if it fits with your workflow. It can be used as a standalone product or integrated with Lightroom and Photoshop.